Mr. Vertrees is a California licensed Architect and professional engineer. Joe started his career at a mid size Architectural and Engineering in Southern California. During his 15 year tenure at that firm, Joe gained broad experience managing the design and construction of commercial, industrial and technical facilities.
Joe ventured out on his own in 2000, forming his own Architectural and Engineering firm: Vertrees A&E. Over the last 11 years Joe has provided quality design and engineering services for a broad range of projects.
Joe's experience includes designing, managing and providing construction administration and management for challenging commercial and industrial projects, including; multiple plant expansions and remodels for an International Pet Food Company in Vernon, CA; several clean room and plating line upgrades at a hard disk manufacturer in Anaheim CA; and a complete fast-track build out of a 100,000 s.f. R&D and Office facility for the same company in, Moorpark, CA. Other experience includes private aviation facilities, industrial facilities, concrete tilt-up building, corporate offices, data centers, and telecommunications central offices.
Joe has traveled to Northern Ireland and Mexico to consult on various facility designs. Joe also managed the quality assurance program for Butler Construction for thirty eight (38) retail stores constructed in the Western United States.
Shortly after starting VAE, Joe returned to his roots (residential architecture) and has designed many large (and small) custom homes.
Joe enjoys the hands-on design and construction process and is dedicated to learning and understanding each client's needs so he can provide them with quality designs and engineering services.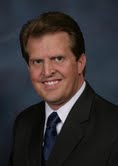 Principal Architect and Engineer Owner Registered Civil Engineer, California Licensed Architect, California